Welcome to our beautiful Block House in Chile.
We are located next to Osorno Volcano in the small town of Las Cascadas at Lake Llanquihue.
Block House offers a family and exlusive atmosphere with a traditional gastronomy of the area.
We are chefs, fishermen, bikers, skiers and over all lovers of nature and enjoy life in family and friends. Our philosophy is to recieve all those who want to go fishing, cooking, roasting lamb, smoking salmon, skiing and doing many other activities with us, or just enjoy a few days of quiet with a good book in our piece of paradise.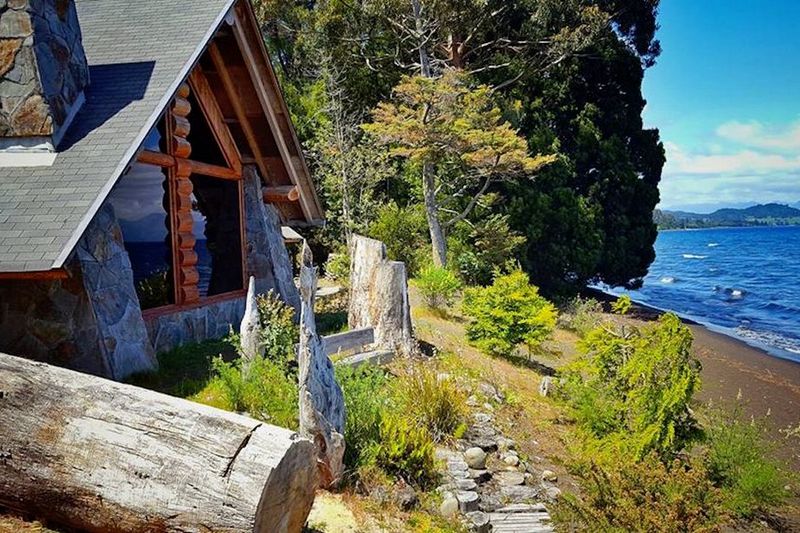 Our history goes back to the year 2009 when Uwe Petersen decides to buy a land in lake Llanquihue after spending 16 years traveling in different corners of the world. Initially the project was a small house and due to the complications of the language and the system of metric units to imperial, it ended up being a restaurant of great quality at the hands of Chef Nicole Petersen and hostel for those who only knew it from November to March.
Thanks to the warm hospitality of our rooms and the great success of Nicole's kitchen, in 2017 they decided to integrate the team to Rodolfo and Carina to deliver this experience throughout the year. Together they decide to transform Block House into a lodge that offers different sports, recreational and gastronomic adventures that nature and the environment delivers.